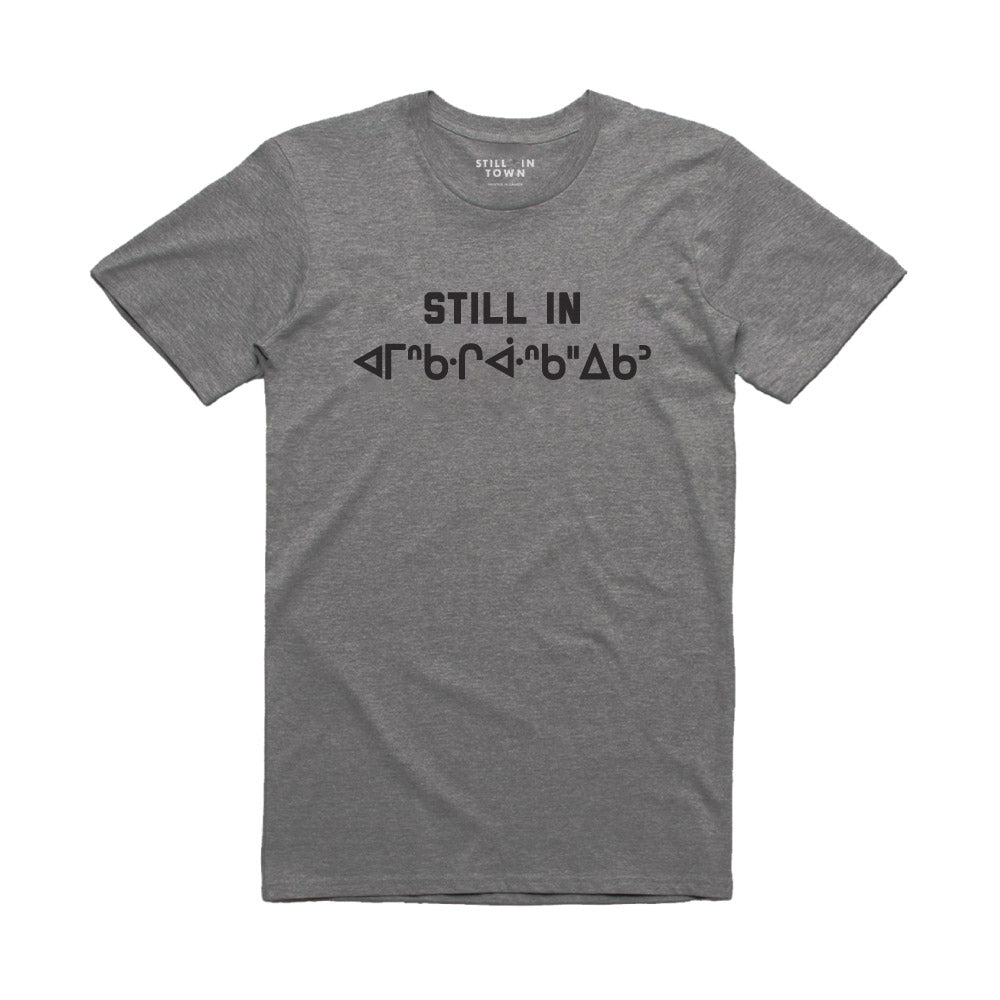 20% of proceeds from sales of this shirt go to support native-land.ca - more info below.
In collaboration with Naheyawin, this shirt highlights a name for Edmonton used by those who love living here - whether you are Indigenous or non-Indigenous.
Using the nêhiyawêwin (or Cree language) writing system, ᐊᒥᐢᑲᐧᒋᐋᐧᐢᑲᐦᐃᑲᐣ - or amiskwaciwâskahikan - is the name that the nêhiyawak (or Cree people) use to refer to what we know as Edmonton. This name translates to "beaver mountain house/beaver hills lodge" and refers to vital aspects of this area's wildlife and human activity like the fur trade surrounding Fort Edmonton.
This name can serve as a reminder to recognize who we are, what we care about, and what impacts us the most, connecting us to the larger story of those who make this place their home.
More Info:
Naheyawin - Naheyawin is an agency poised and working to help businesses, non-profits and institutions reinvigorate the spirit of Treaty into their organizations and build the bridges they need to cross into terrain they have not ventured into before.
Native Land Digital - Native Land Digital strives to create and foster conversations about the history of colonialism, Indigenous ways of knowing, and settler-Indigenous relations, through educational resources such as our map and Territory Acknowledgement Guide. In their work, they create spaces where non-Indigenous people can be invited and challenged to learn more about the lands they inhabit, the history of those lands, and how to actively be part of a better future going forward together.