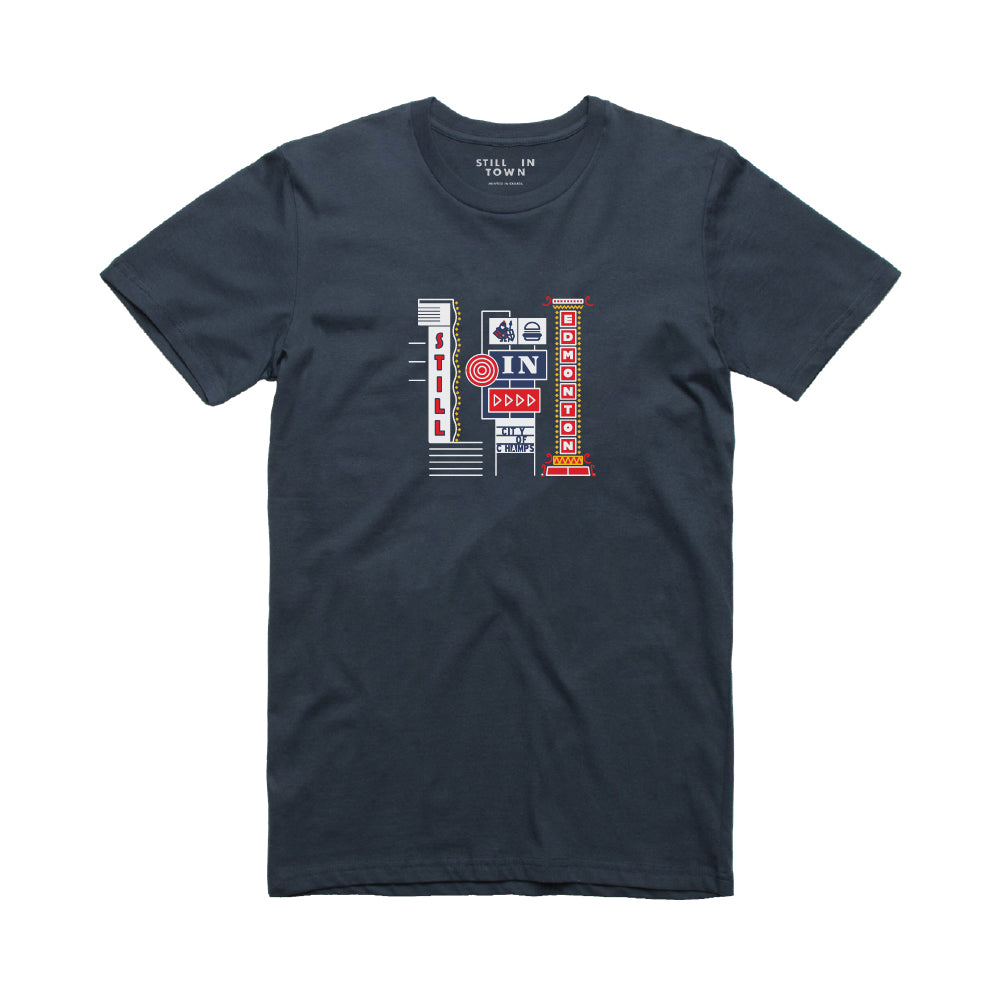 An Artist Series collaboration with Mike Lundy, a talented graphic designer from Edmonton who also is a co-owner of Flannel Foxes.
Get the Still in Edmonton text in some classic Edmonton signage. Tucked in at the bottom is a little nod to our discontinued City of Champignons tees from a number of years ago.
Comes in a three-colour screen print on navy or in black and white.
Tri-blend construction (50% polyester / 25% combed ring-spun cotton / 25% rayon)